Thursday, March 16, 2023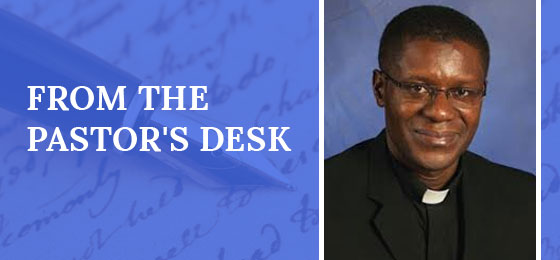 "The Man blind from birth"
Dear family,
In the prologue of the gospel of John, he writes that "The Word was the real light that gives light to everyone; he was coming into the world. He was in the world that had come into being through him, and the world did not recognize him." (Jn.1,9-10).
That's what we may call the drama of the Gospel. But John continues: "to those who did accept him gave power to become children of God, to those who believe in his name" (Jn.1,12).
In today's gospel, the drama of the Pharisees is the fact that they opposed to Jesus and refused deliberately to accept him as the Messiah; but also, and fortunately, the salvation of those who have the grace of opening their eyes like the blind man. There are two types of blindness: natural or physical blindness which was the case of that man since his birth, and worse than that, there is spiritual blindness or blindness of the heart. Upon his first encounter with the blind man, Jesus physically healed him by spitting on the ground and making clay with the saliva, and smearing the clay on his eyes, and he said to him, "Go wash in the Pool of Siloam" which means Sent. Then, at their second encounter, Jesus opened the heart of the blind man to the real light. Jesus is the Messiah, the Anointed one, the light of the world.
Although Jesus, in his public ministry, did many things and performed many miracles which testified to the mission of the Messiah, the Pharisees could not accept the fact that he healed the blind man on the Sabbath day. He could not be the Messiah; he did not respect the Sabbath. They knew that the Messiah would bring back light to the blinds, open the mouth of the mutes and the ears of the deaf. But by not respecting the Sabbath as the Pharisees understood it, Jesus was the worst sinner in their eyes. He could not be the Son of God. The blind man, on the contrary, passionately believe that Jesus is the Messiah because God listens to him. "God does not listen to sinners, but if one is devout and does his will, he listens to him. It is unheard of that anyone ever opened the eyes of a person born blind.
If this man were not from God, he would not be able to do anything" (Jn.9, 31-33).
May the story of the healing of the blind man from birth opens our hearts this Lent to receive Jesus, the real Light.
Happy Lent!
Fr. Jean Jadotte