Thursday, May 19, 2022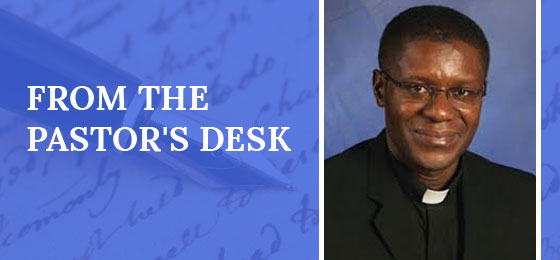 "You are the salt of the earth. You are the light of the world"
Dear family,
It is even better if a lamp is beautiful, but truly, this is not the most important. What is expected from the lamp is to give light to all in the house. When it comes to salt, its vocation is to give flavor to the food. In a nutshell, salt and light do not exist for themselves. As Jesus said in the gospel, "you are the salt of the earth. You are the light of the world." By saying that, Jesus had invited his disciples to be witnesses of his love in the midst of the world. Your presence in the world is necessary. The Church exists for the world.
The common ground between salt and light is that both are revealers; the salt enhances the flavor of foods. The light reveals the beauty of the world. . Our mission as disciples of Jesus is to be salt of the earth by revealing to people the flavor of their lives. In other words, evangelizing is to witness to the values of the kingdom of God in the midst of the world in words and deeds. Wherever there is love, God is present. We are called to be the light of the world. As followers of Jesus Christ, we are invited to make the world shine by treating our fellow human beings with love and by caring for the environment.
To be efficacious as light of the world and salt of the earth, Christians must approach the world with humility and respect. For that reason, to be light and salt, our hearts must be continually transformed by the love of Christ. Evangelizing is not a conquest. Spreading the Gospel can only be done by our loving and humble presence in the world. As St Paul said to the Corinthians: "when I came to you, brothers, and sisters, proclaiming the mystery of God, I did not come with sublimity of words or wisdom. For I resolved to know nothing while I was with you except Jesus Christ, and him crucified."
Furthermore, being the light of the world means concretely offering ourselves in the service of our brothers and sisters. In the first reading, prophet Isaiah said it well: "Share your bread with the humble, shelter the oppressed and the homeless; clothe the naked when you see them, and do not turn your back on your own. Then your light shall break forth like the dawn and your wound shall quickly be healed." Through our loving words and actions, others will know that Jesus Christ is the source of love and will glorify God, our Father.
Have a blessed week!
Fr. Jean Jadotte