Friday, July 22, 2022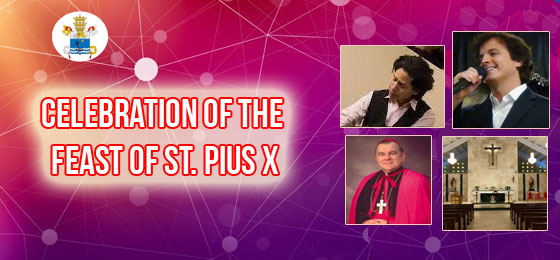 Come join us in Celebration of Feast of St. Pius X and the Installation of Father Jean Jadotte as Pastor of St. Pius X.
You are invited to join us for Mass with Archbishop Wenski & Dinner catered by Anthony's Clam House & Grill.
Live music by Marcel Rasa accompanied by Pianist Leonard Reina.
Come Dressed to Impress!
Date: Saturday, August 20, 2022.
Mass Time: 4:30 pm – 5:30 pm (Dinner to follow in the Parish Hall).
Address: 2500 N.E. 33rd Avenue, Ft. Lauderdale, FL 33305.
Tickets: $30.00 Per Person.
Includes: Caesar Salad, Rigatoni, Broccoli, Chicken Francese, Lasagna Bolognese, Grilled Salmon, Cannoli, Cheesecake, Beer, Wine.
Tickets available before & after Masses on Saturday & Sundays or call the Church Office at 954-564-7163 or stop by the office.
Please note - seating is limited, so buy your tickets ASAP. Thank you for your cooperation and support.