History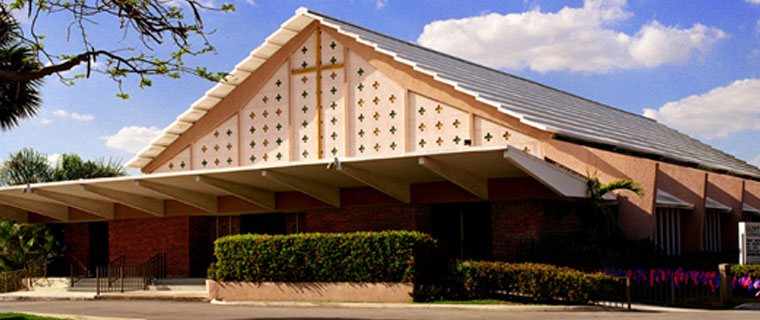 Renew All Things in Christ.
Our Vision
We, the parish family of St. Pius X, are dedicated to loving and serving the Lord and our neighbor. Following our patron saint, we seek to restore all things in Christ. We are committed to the eternal and look forward to the beatific vision as coheirs in Christ's heavenly kingdom.
Our History
Archbishop Coleman F. Carroll established St. Pius X Church as a parish on March 12, 1959. The Archdiocese of Miami had just been erected a few months before. The permanent church opened in 1960. Our namesake, born Giuseppe Sarto, was Pope from 1903 until 1914, and was canonized a Saint in 1954. He lived from June 2, 1835 to August 20, 1914. His feast is August 21. A St. Pius X relic is preserved in our Shrine.
In our decades of service as a faith community, we have been led by ten priests:
Fr. Joseph Cronin (1959-62),
Fr. David Heffernan (1962-68),
Fr. John McKeown (1968-81),
Msgr. David Bushey (1981-86),
Msgr. John Donnelly (1986-90),
Fr. Patrick Slevin (1990-2010),
Fr. Luis Rivera (2010-13),
Fr. Gerald Morris (2013-15),
Fr. Biju Vells. (2015-21),
Fr. Jean Jadotte (June 14, 2021).